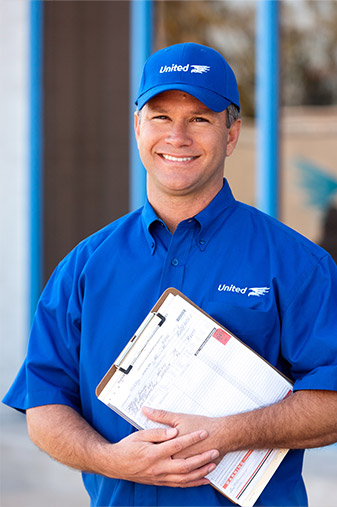 ABOUT US
Sullivan Moving & Storage was established in 1912 and is the largest and most respected moving and storage company in San Diego.
When United Van Lines was formed in 1944, Sullivan became a charter agent. Mark Fischer, the current president, after a long history with Sullivan purchased the company in 1987. We are the largest United agent in San Diego county, and currently have two full service offices, a military only agency, two special product distribution centers and a full service Mayflower agency in Phoenix. In 2011 we expanded into Seattle as part of The CMS Companies with CMS Relocation & Logistics.
Sullivan Moving & Storage is an equal shareholder with other United agents in UNIGROUP, Inc. UNIGROUP is a holding company that not only owns United Van Lines, but also Mayflower Transit, an insurance and truck leasing company with consolidated revenues in excess of $2 billion.
Consistent growth, financial stability, customer service emphasis and low turnover are the ingredients in the success formula for Sullivan Moving & Storage.
Warehouse Facilities
Sullivan has 130,000 square feet in two San Diego County warehouses, 40,000 square feet in Phoenix and 40,000 square feet in Seattle, Washington. Our corporate headquarters and warehouse is located at Interstate 805 and Highway 52 in San Diego while our North County facility is on the Carlsbad / Vista border off Palomar Airport Road. The Phoenix facility is conveniently located west of downtown off Interstate 10. These new state of the art facilities are located strategically to provide shipping service to all of San Diego County, parts of Orange and Riverside Counties and the entire state of Arizona.
Equipment
In our fleet of trucks we have 125 local units and 40 long distance tractor-trailers. Sullivan places an emphasis on self-hauling corporate account bookings. Our Interstate fleet hauled more than $8 Million in linehaul revenue.
Training
All our employees providing packing or moving services go through a rigorous training and certification program, including classroom and field training. Our quality manager routinely monitors and evaluates our program and people.
Product Lines
In addition to our Household Relocation services, we have within our company divisions specializing in other types of specialty transportation services.